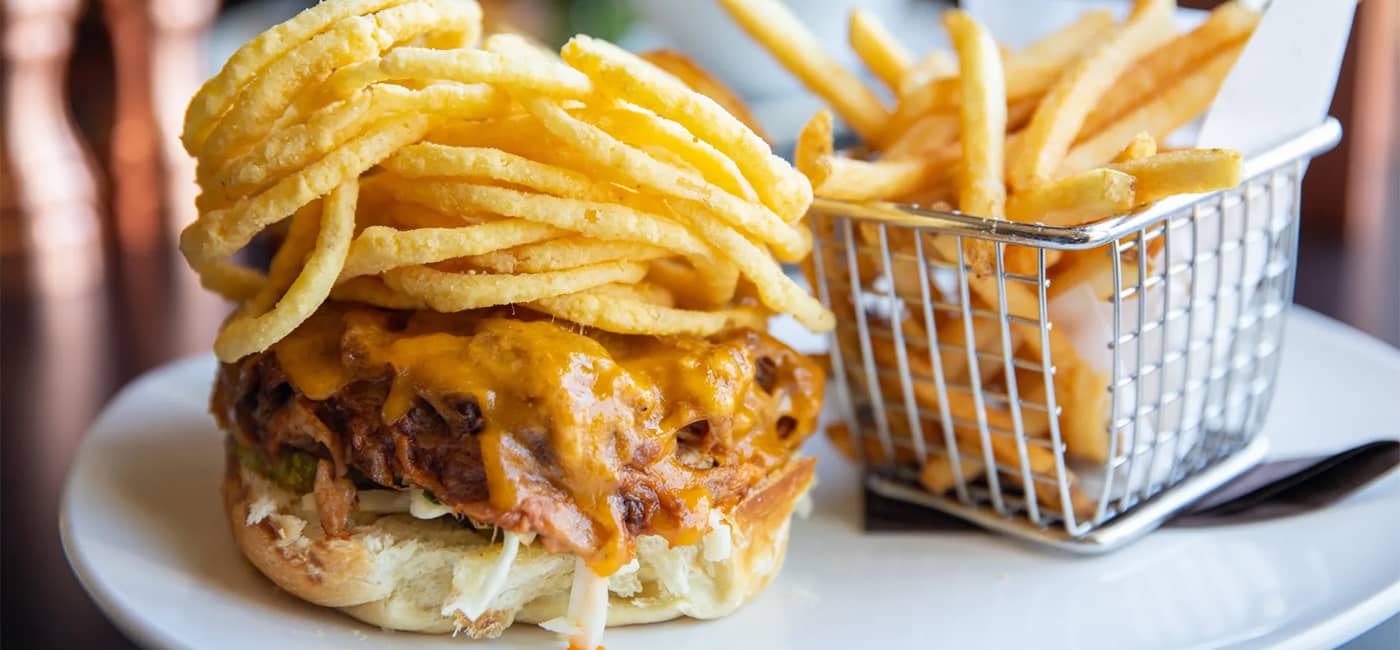 Photo Credit: 110 Grill 
rIf you're driving in your Audi A4 or BMW 3 Series searching for a cool new restaurant to try out around Stratham, you're in luck - there are many options to choose from! Audi Stratham came up with a list of our favorite Stratham, NH restaurants below!
110 Grill
110 Grill serves American cuisine in a trendy atmosphere and is perfect for either a date night with your significant other or a casual dinner out with friends. Enjoy firecracker shrimp covered in a sweet chili sauce, sesame ginger salmon, chicken piccata gnocchi, and more at 110 Grill.
Sue's Korean Kitchen
Sue's Korean Kitchen has a "neighborhood café feel" and serves authentic traditional Korean cuisine. From spicy dishes like Spicy Pork Bulgogi to sweet and savory plates like Japchae, there's an option for everyone who comes to eat here.
Lobster Boat Restaurant
Lobster Boat Restaurant is a family-owned restaurant in Exeter, not far from Stratham, and is definitely worth the drive. Lobster Boat Restaurant serves New England-style seafood, such as lobster rolls, fried oysters, and clam chowder, in a casual, relaxed setting.
Just The Wright Place for Ice Cream
Though Just The Wright Place for Ice Cream is not a place for dinner, it's a great place to stop by after for dessert. This place is known for its delicious homemade ice cream, sundaes, and generous portions.
Count on Audi Stratham for More Stratham Attractions
Not only is the team at Audi Stratham experts on Audi vehicles, but we are also knowledgeable about things happening in our area. From fun things to do with family to seasonal activities such as music events and the best ways to celebrate Halloween, we can help give suggestions for your next outing in Stratham. Don't hesitate to contact us!