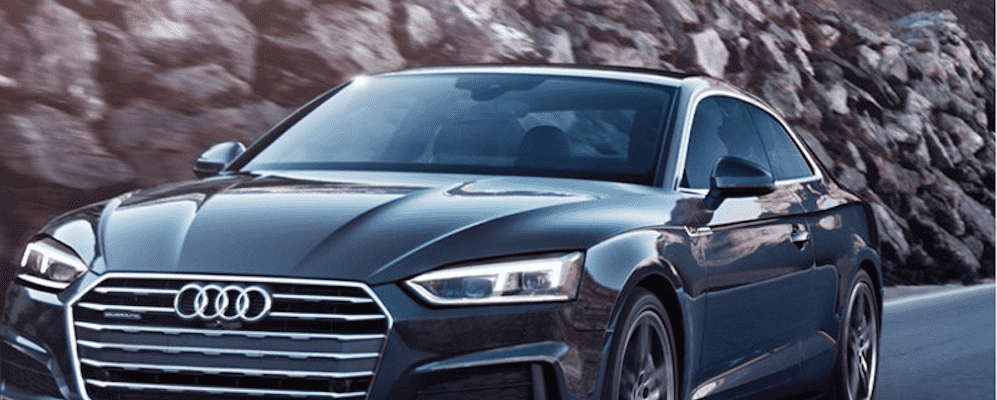 Here at Audi Stratham, we understand the sense of pride that comes along with owning and properly caring for your Audi vehicle. If you're a current or potential Audi A5 driver, you may have questions regarding the recommended oil type for the A5 model's high-performance engine, and what's needed to keep it running as smoothly as possible throughout Stratham. Explore the following guide compiled by the Audi Stratham service center experts for more information about the Audi A5 oil type.
What is the Recommended Audi A5 Oil?
For the Audi A5 model's 2.0-liter TFSI® direct-injection DOHC four–cylinder engine, Audi recommends you use Castrol EDGE® Professional® 0W-30 LL03. If that option isn't available, you can use 5W-30 or an alternate viscosity grade as long as it meets the proper Audi oil-quality standards, which you can review with the service team at Audi Stratham. Always refer to your Audi owner's manual for the most accurate information regarding the specific oil type recommended for your model year and configuration. Additionally, it's good practice to keep a few extra quarts on-hand, in case you can't find the optimal Castrol oil at other auto parts stores.
How Much is an Audi A5 Oil Change?
Wondering about how much an oil change for your Audi A5 will cost? Typically, synthetic oil changes are slightly more expensive than regular oil changes and usually cost between $45 and $70. For a specific quote, contact one of our knowledgeable technicians at our service center.
Why Schedule an Oil Change?
The Audi A5 model's TFSI® engine relies on high-quality oil to operate at its best on streets of Portsmouth and beyond. It's important to get regular oil changes for the overall health of your Audi vehicle and for the following additional reasons:
Use may be higher within the first 3,000 miles, consider it a break-in phase
Driving habits, towing, oil quality, oil viscosity, temperature, road conditions, oil dilution caused by condensed water or fuel residue, oxidation of the oil, viscosity breakdown, etc. can all affect the amount of oil your engine uses
Oil use may increase with engine wear over time, until replacement of worn engine parts may become necessary
A well-oiled engine runs more safely, efficiently, and optimally
Schedule an Oil Change at Audi Stratham
Audi A5 drivers in the greater Nashua area are encouraged to schedule an oil change at Audi Stratham service center if you're due for oil maintenance. Our factory-trained technicians are supplied with the proper Audi A5 oil type and equipment to complete the oil change properly and get you back out on Stratham roads soon and safely. Contact us today with any other questions regarding oil changes or your Audi A5 model's performance.