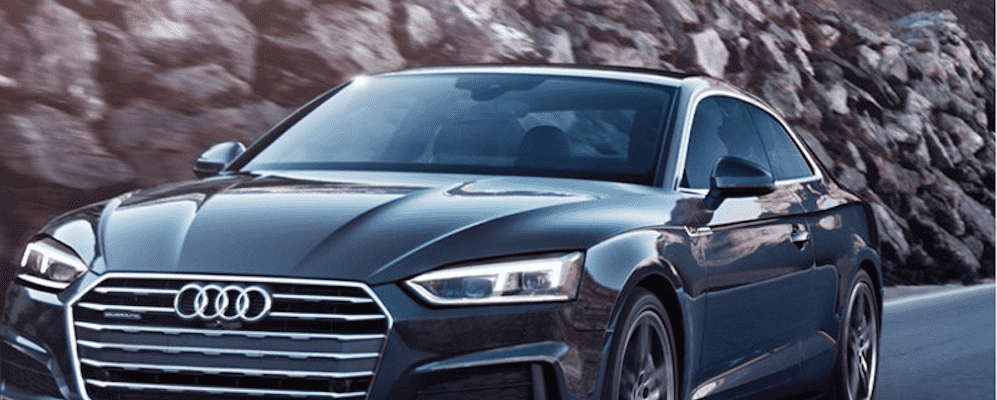 ?

If you have an Audi A5 and it's almost time for an oil change, you've probably wondered about the Audi A5 oil type. So, what type of oil does an Audi A5 need? The Audi A5 uses synthetic oil, an oil that lasts longer and is made for vehicles equipped with high-performance engines like the A5. Learn more about synthetic oil change costs and why it's important to get your oil changed regularly below from the team at Audi Stratham.
How Much is an Audi A5 Oil Change?
Wondering about how much an oil change for your Audi A5 will cost? Typically, synthetic oil changes are slightly more expensive than regular oil changes and usually cost between $45 and $70. For a specific quote, contact one of our knowledgeable technicians at our service center.
Why Get an Oil Change at Audi Stratham?
There are many great reasons to get an oil change regularly at our dealership. Audi Stratham highlights just a few below:
The technicians are highly trained, certified, and know your vehicle inside and out, so you'll feel confident that your A5 is in good hands.

If your vehicle is covered by a maintenance plan, you can get an oil change at our dealership for a significantly lower price. We also offer rotating service specials!

Although many believe that independent shops cost less than brand-specific dealerships, that's simply not the case. Contact us for an exact quote or ask us about our service specials!
Visit Our Service Center in Stratham
If you're in need of an oil change to preserve your A5 model's fuel-efficiency and performance, schedule an appointment at Audi Stratham! Prefer to just stop by? No problem! Our dealership is just a short drive from Portsmouth!