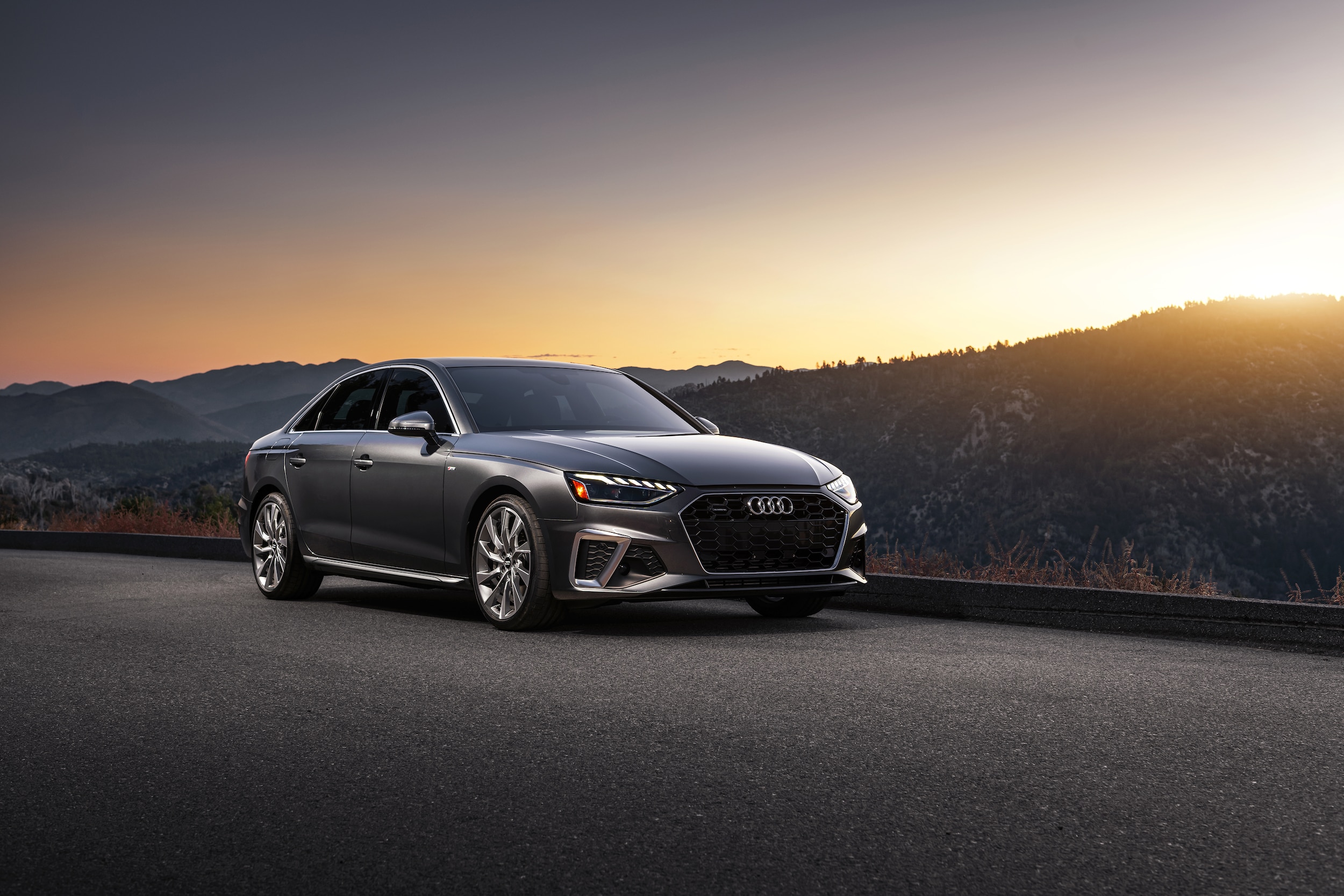 The performance of a new Audi model is a big reason to buy it in the first place. It's an exciting upgrade that you'll feel every day as you get behind the wheel. Researching the performance of a model can help you figure out if it will be a good fit for you in Dover and is worth a closer look or is not worth your time. On this page, you can read about the performance of the Audi A4, a dynamic and powerful luxury small car.
Powerful Performance
The Audi A4 has three different drivetrains to choose from. Each one is powerful but also efficient, making for a great balance of experience and value. The base engine is a turbo V4 with 201 horsepower under the hood, and there's an upgrade V4 that reaches 261 horsepower.
The S4 trim has a V6 rated for 349 horsepower, a big jump up in power. The two V4 engines have an estimated 31 highway MPG and 24 in cities, and that drops to 28/20 for the V6 engine. These are great estimates for a car with this much power. The engines all have a built-in all-wheel drive for better handling in the winter months in Rochester, as well as automatic transmissions. It has excellent athletic handling and a comfortable ride, thanks to a well-tuned suspension.
The A4 is a luxury car with many different features and elevated components to its design, and performance is one of the most notable of these. Make sure to take it out for a test drive with whatever drivetrain and trim level fit your budget and your preferences for your lifestyle in Kittery. Then you can experience the road-feel for yourself, and you will have the opportunity to make a final call on the A4.