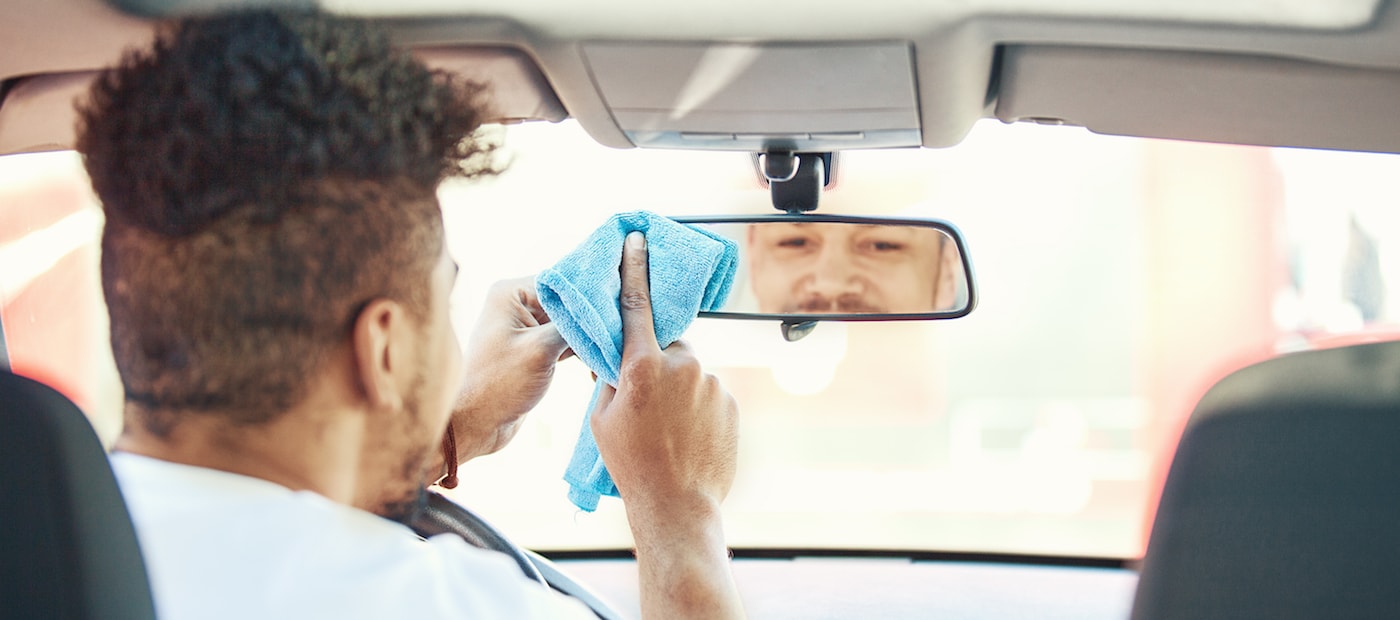 While your outer windshield gets a cleaning assist from your wipers, knowing how to clean a car windshield inside takes a little more elbow grease. Use these service tips and grab some glass cleaner, rubbing alcohol, and a microfiber towel to get sparkling clear views in Stratham! 
How to Clean Inside Car Windows
Keeping a clear, streak-free view of the Portsmouth roads ahead is key for safe driving, so use these quick steps on how to clean inside car windows:
Use a microfiber cleaning cloth to remove any grime or dirt that's on the windshield.
Spritz Windex or glass cleaner on the microfiber cleaning cloth and wipe down the inside of the windshield to remove any remaining substances.
Using a second microfiber cloth, apply rubbing alcohol to the inside of the window. This cuts any grease that can build up on the glass and ensures maximum visibility. 
If preferred, wipe down the window with another round of glass cleaner or a glass polish at the end. 
Can You Use Windex on Car Windows?
Yes! While some say tinted windows should avoid Windex, there's no proof that the ammonia causes problems with the finish. If you had your windows tinted by a third-party provider though, you may want to check for their exact recommendations. 
While you can use Windex on car windows without a problem, make sure the cleaner does not get on your other finishes, especially if you have leather upholstery. Windex can dry and damage leather, so use the right materials when it's time to clean your car seats and keep your car looking its best in Dover! 
More Car Windshield Cleaning Tips
If you're still experiencing streaks or issues when cleaning your car windshield, try these tips. Keep in mind these steps work for cleaning all your car's interior windows, not just the windshield! 
Paper towels can leave behind small paper fibers during cleaning, so opt for a microfiber cleaning cloth instead. They get the job done with fewer streaks.
A reach-and-clean tool can get those tricky corner windshield spots. 
Use a circular motion when wiping with a microfiber cleaning cloth, but then wipe vertically at the end to remove streaks.
Keep Up on Maintenance at Audi Stratham 
Cleaning your car boosts its visual appeal, but making sure everything is running smoothly under the hood is important too. Stay on top of your recommended maintenance schedule at Audi Stratham, where we provide certified Audi service you can trust. Plus, we offer a variety of service specials to make your next visit even more affordable! Schedule service today to keep your car looking and performing at its best.